BRIDGEPORT CT BRANCH Inc. of AAUW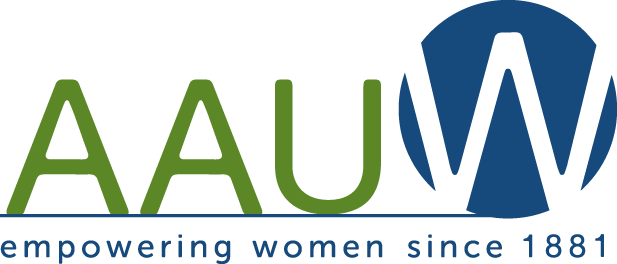 ​
Mission Statement
AAUW advances equity for women and girls through advocacy, education, and research.
AAUW's Value Promise
By joining AAUW, you belong to a community that breaks through educational and economic barriers so that all women have a fair chance

.
The Prelude to "89 Years"
Although marking a milestone 100 years in the fall of 2016 as the anniversary of conception of our civic group; it is only the 89th official year to mark the beginning of the Bridgeport Area Branch of AAUW, the American Association of University Women.
On November 27, 1916, about forty women met in the Trinity Church in Bridgeport to proceed with the organization of a College Club for Women. The College Club of Bridgeport became a reality in January, 1917. Meetings were scheduled on the fourth Monday of each month and dues were $1. The object of the club was "to promote friendship among college women of Bridgeport and vicinity; and to stimulate them to make a united effort in securing higher standards of education and better civic conditions."
In 1927 a club house was purchased on Courtland Street. During the thirty years of ownership and growing activity, the group dealt with increasing membership affiliating with the state and national organization and increasing participation in educational and civic improvement - to name a few.
On September 9, 1931, AAUW started a Bridgeport Area Branch with 19 members from the former College Club of Bridgeport.
Many changes occurred during those early years. The neighborhood changed, regulations became more stringent and finally the club house was sold in 1958 to make way for Interstate 95. The members continued to meet in churches, schools, private clubs, libraries and member's homes.
Officially, our full membership voted to support the new structure of AAUW (as adopted at the 1963 Convention) along with a revised constitution explicitly stating the duties of officers, committees and their relationship to one other.
Executing these parliamentary procedures resulted in the Bridgeport Area Branch (Connecticut) becoming fully engaged partners in the AAUW national organization of the American Association of University Women. Last revision with adoption occurred May 2011.