BRIDGEPORT CT BRANCH Inc. of AAUW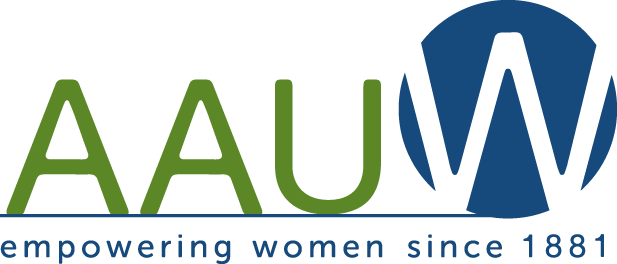 ​
Mission Statement
AAUW advances equity for women and girls through advocacy, education, and research.
AAUW's Value Promise
By joining AAUW, you belong to a community that breaks through educational and economic barriers so that all women have a fair chance

.
Join

the like-minded women of AAUW
in the goal of advancing
the educational
and professional pursuits of all women.
The Bridgeport Area Branch of the American Association of University Women is dedicated to advancing the educational and professional opportunities of women in the cities and towns of Fairfield, Easton, Monroe, Trumbull, Bridgeport, and Stratford. Working together with nine other CT branches, we are a vital part of the national organization of AAUW.
With over 100 years of organization in the Greater Bridgeport Area, it is with great honor we have had and continue to have members who make a difference in our community.
Begun with 40 members in January 1917 as The College Club for Women; we find that the original goals have held strong and continue to lend focus to our 90th year as an AAUW affiliate.
Over the previous 55 years, The Bridgeport Area (CT) Branch of AAUW has awarded over a quarter of a million dollars is scholarship funds to outstanding and deserving college students who have fulfilled the application process and reside in one of the 8 encompassing towns. These scholarships are awarded in May at our annual dinner meeting.
We invite you join us at an upcoming event, and continue to be a part of our Branch's organization with ties to national AAUW which has 100,000 members nationwide and has given fellowships to astronaut Sally Ride; Joyce Brothers before she became Dr. Joyce Brothers; and raised $10,000 for Madame Curie of the $100,000 that was needed to continue her radium experiments.
2021-2022 Scholarship Info
Academic Year 2021- 2022 Scholarship Applications were available online at this website, on the Scholarship page.
Filing Deadline was
Monday, April 5, 2021
Branch members are invited to meet the recipients at the annual luncheon on Saturday, June 12th
RSVP to Gloria F. by Mon. June 7th.
​
Click box to link to article
Membership renews June 30th.
Please remit this year's dues before end of grace period-30 days.
Saturday June 12, 2021, 1:00 - 3:00 PM
Our annual Meeting and Scholarship Luncheon will take place at Unity Hill,
United Church of Christ, Trumbull CT
Postponed from original May 15 date.
RSVP by Monday, June 7th
to Gloria F. at her home number
See you there!
September 25th 2021
Our 90th Anniversary Celebration will be held at Mill River Country Club in Stratford.
Details to come!
​
​
​
Find details of "Work Smart" program at
https://salary.aauw.org/work-smart/. It is presented as a two hour salary negotiation seminar aimed at reaching a million women of any age within the next several years. The end goal is to achieve pay equity for all women by the year 2025.
Take the course yourself right from home. Better yet, take the course, then train as a facilitator. Lend a helping hand to some of our own local women!
Find it online at https://salary.aauw.org
Remember, this won't happen unless YOU do something about it!
​
Give a hand, when you can.
Every winter the AAUW Bridgeport Area Branch knits, purchases or collects hats mittens and scarves for the students at Wilbur Cross Elementary School on Reservoir Avenue in Bridgeport. Throughout the year, school supplies are collected and donated. Wilbur Cross, among all other schools in the city, has the highest percentage of foster children registered to its student body.
During September 2021, the AAUW Bridgeport CT Branch completes its 90th year as an affiliate of the AAUW National organization! Let's celebrate this milestone with a meaniful event or two.
Ideas?